Okay, so yesterday just escaped me, and I didn't get the post done. Hopefully that means that you will get 2 posts today!!! We'll see if it gets done. We promised early in the week we would share the projects we did last week at craft day, so here's your first peek.
We made easy Christmas centerpieces. They were fun because each one turned out differently. To save a few pennies (because let's face it, who doesn't love that), we used tins from the dollar store for our bases, a coupon at Michael's for our floral foam and instead of filling the whole thing with picks, we used garland that we cut pieces off of as a base and then used the picks (which were on sale for 50% off) as fillers. Here's how they turned out. This is only part of them, we will edit the others in as we get pictures of them.
Teri's
Micki's:
Here's our "guests", some of the others that were created at craft day.
Edited: We are participating in Frugalicious Friday at Finding Fabulous and Frugal Friday on The Shabby Nest and Modern Country's Holiday Treat Party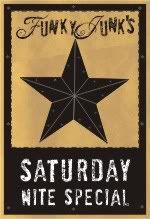 Also participating in Somewhat Simple's
Strut Your Stuff Party